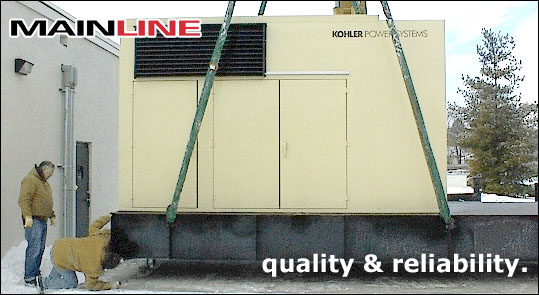 Mainline Computer Products can provide you with a single point of contact for your total solution. Our services are flexible, responsive and value-oriented and are among the most comprehensive available.

Construction:
Our construction management and project management services include the architectural design of Data and Network Operation Centers, insuring the project can be built within the quality and budget parameters established for the project. Our designs include, site review and selection, construction documents, permit documents and the following:


Layout & Design

Mechanical Systems

Access Flooring

Power Protection

Air Conditioning

Fire Suppression Systems

Technical Furniture
Command Consoles

Server Cabinets

Security Access Control Systems

Monitoring Systems

Storage Retention Systems

Communication



Our Value Add


With over 18 years of experience in providing products and solutions to Data Center and Network Operation Center we have full knowledge of the requirements of Information Technology Departments. Whether you're planning a small server room or a large data center, Mainline can leverage its experience and vendor partnership relationships to provide the total solution for you.

With Mainline Computer Products as your business partner, you can minimize all the risks and liabilities associated with your project. You can be assured of a well thought out plan, Mainline Computer Products is committed to your total satisfaction and building a long-term relationship.