Mainline Computer Cyber Operations Centers
Products
Showing 1 - 1 of 1
« Previous
|
Page:
1
|
Next »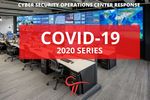 2020 Series Cyber Security Consoles
Call to Learn more!
$0.00
Showing 1 - 1 of 1
« Previous
|
Page:
1
|
Next »
For the Mission-Critical Cyber Security Centers
, Mainline Consoles offers to sit/stand capability, intelligent equipment, power, and cable management, and 21st century looks. Its ultra-lightweight components allow for rapid installation and reconfiguration.
Free Design & Consulting Services
Desktop equipment, including monitors, rise with the work surface. A unique cable management system below the work surface conceals cabling, protects hardware, and provides a clean appearance. All the bells and whistles are available, including environmental controls.
Our Console Designs are suited for the following applications:
• Cyber Security
• Communications or Display Systems
• CCTV Surveillance System
• Military "War Room: Operations
• Video Teleconferencing
• Call Center
• Network Operations Centers
If you have a Cyber Operations Security Center project, please contact us for a free project analysis. We will carefully review your requirements and develop detailed design options for your operations center workstations and video wall display. Whether you are starting with a new space or looking to improve an existing room, Constant Technologies will bring your operations center to the next level.
For assistance on your project call Mainline Computer Products toll free at (800)-686-5312 or E-mail: sales@mainlinecomputer.com
Special GSA terms are available to our government customers.
---
See how we have provided cost-effective solutions for organizations nationwide.
Case Studies.
In addition, our services include site design and infrastructure planning, construction management, power protection and security planning.
For more information Email: Sales@MainlineComputer.com or call (800)686-5312.

Privacy | Return Policy | Shipping Terms