Mainline Computer Cyber Operations Consoles
Products
Showing 1 - 1 of 1
« Previous
|
Page:
1
|
Next »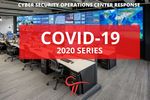 2020 Series Cyber Security Consoles
Call to Learn more!
$0.00
Showing 1 - 1 of 1
« Previous
|
Page:
1
|
Next »
Monitoring cyber security requires round-the-clock work. This is why we design and build
Cyber Operations Consoles
from durable materials with adaptability and aesthetics in mind. Consoles are built for 24/7 durability and come with a lifetime warranty so that your console furniture solutions can be the least of your worries. Our command center consoles feature in cyber operations center installations all over the world.
We understand the specific demands of the cyber security field and offer innovative designs with electric, cabling, and work surface solutions that accommodate both storage needs and operator comfort. Our furniture solutions are fully customizable and can be built to spec.
For assistance on your project call Mainline Computer Products toll free at: (800)-686-5312 or E-mail: sales@mainlinecomputer.com
Special GSA terms are available to our government customers.
---
See how we have provided cost-effective solutions for organizations nationwide.
Case Studies.
In addition, our services include site design and infrastructure planning, construction management, power protection and security planning.
For more information Email: Sales@MainlineComputer.com or call (800)686-5312.

Privacy | Return Policy | Shipping Terms